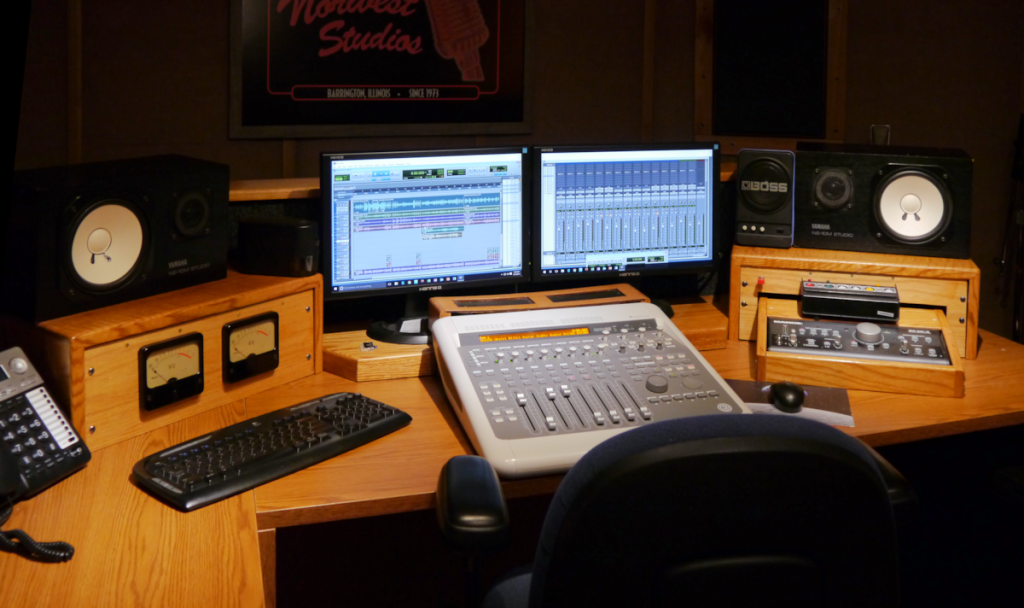 Norwest Communications is a full-service video, multi-media and audio production facility in Barrington, Illinois. We have over 35 years experience in producing cost-effective media for musicians, churches and non-profit organizations, corporations, entrepreneurs, and small companies.
• Music Recording and Production
• Music Mastering
• Digital Re-Mastering & Restoration of Old Recordings
• Podcasts & Audio Production
• Web Video
• Digital Video Production
• Duplication & Packaging

EXPERIENCE
President and founder Mark Karney has produced hundreds of audio, video and multi-media products for independent clients as well as many Fortune 500 companies and has conducted many seminars and workshops on audio production as well.
VALUE
Norwest's experience, capabilities, atmosphere and service mean that you save time and money. In short, we deliver value. You'll receive highly professional work that's on target, and within budget. And, we'll do it enthusiastically and effectively.