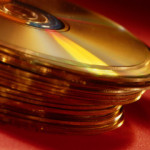 We offer short-run duplication and full-color printing of DVDs and CDs in house with quick turn-around times.
Through our vendors we can also provide mass duplication and packaging of CD & DVD products.
We can also assist you with mastering, authoring and label and package design.
Call for more information.